Latest News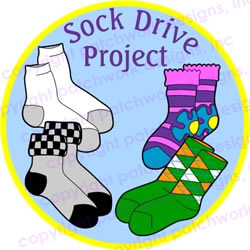 Central's Youth Ministry will once again be collecting pairs of new socks to be donated to the

Family Living Center and Central Presbyterian Clothing closet, so they may help families in need.
Socktober is a national warming movement that gives everyone a way
to help those in need within our community. This is a great way to help
warm souls with soles by donating new socks.
All sizes are needed and appreciated.

A collection basket will be available for donations in the Narthex.
Donations will be taken October 1—31

If you have any questions, please contact Nancy Aguon
at the church office or at This email address is being protected from spambots. You need JavaScript enabled to view it.

Thank you!




Men's Group will be starting on Monday September 19th at 7pm. 
We will be studying the book "Gentle & Lowly" by Dane Ortlund.
Central Presbyterian Church is excited to announce the introduction of an electronic option for making regular offerings.
Youth Sunday School - Opportunities for children of all ages:
Youth Sunday School Class for all ages will continue through the 2022 summer 
with in-person class on Sunday Morning with social distancing.  
Meet with Nancy Aguon or teacher following children Chat in the upstairs classroom  
Meet with Nancy Aguon following children Chat in the upstairs classroom